The boy, born on the anniversary of the outbreak of the war, and his family found refuge from the fighting in a Jewish refugee camp set up by the Hungarian government, EMIH and the Federation of Jewish Communities of Ukraine, Zsido.com reported.
Rabbi Dr. Yakov Gaissinovitch, the chief mohel of Ukraine — himself a refugee — was honored to perform the brit milah (bris) ceremony for the refugee-born boy.
The youngest member of the Rozman family was named Aviram. The boy's family fled Russian-occupied Berdyansk back in May and took refuge in the Machne Chabad Jewish refugee camp in Balatonőszöd.
"The story of this family is a heartwarming reminder that no matter where we come from or what challenges we face, we can always find comfort and support in the embrace of our communities and the traditions that bind us together."
– wrote the Federation of Jewish Communities of Ukraine reporting on the big event. They noted that "the brit milah ceremony of Aviram was made even more special by the presence of Rabbi Shlomo Köves, who was present as Aviram's sandek (the one who holds the child in his lap during circumcision)."
"Rabbi Köves is a leader of the EMIH Jewish community in Hungary and has played a major role in helping refugees like Aviram and his family."
– they added.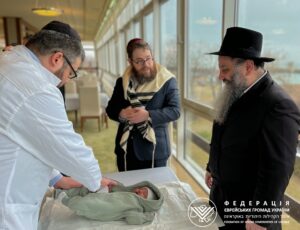 .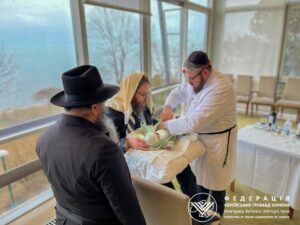 .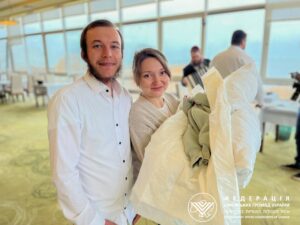 .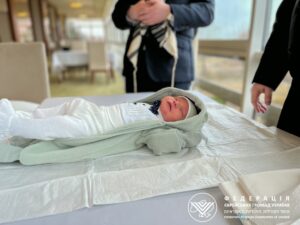 The Machne Chabad refugee camp, where Aviram and his family are now staying, is a place where support is given to Ukrainian Jews who have been forced to flee their homes, often leaving everything behind. The camp was set up by the Federation of Jewish Communities of Ukraine in close cooperation with EMIH and the Hungarian government, and has already helped thousands of people to overcome the hardships of war.